Epifanes Classic Mahagany Stain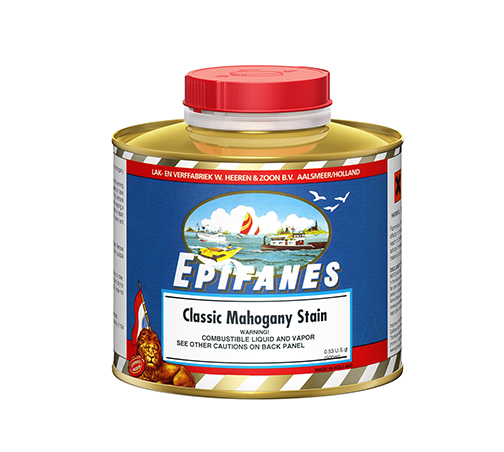 Epifanes Classic Mahogany Stain is a quick drying, impregnating stain formulated specifically for marine woods.
Can be recoatable with one or two component varnishes.
Suitable for interior and above the waterline.
It is possible to mix Epifanes Mahogany Stain exterior use (10% maximum) with all sorts of varnishes, creating a lightly tinted finish.
Order
Technical Lists